The Power in your Data
Our industry standard API-first solutions interface directly with your existing workflow and systems, seamlessly empowering your understanding.

Visible
Build and interrogate interactive maps of your entire workforce, assets, and activities no matter where they are in the world or when they work.
Healthy
Monitor engagement, workloads, and burnout. Check your team compositions, and ensure that diverse teams are balanced and working well.
Productive
Evidence-base your decision-making and management. Track productivity and performance across people, teams, and functions.
Knowledge-on-demand.
All organisations create a wealth of data as part of day-to-day operations. This data heartbeat is embedded with a wealth of knowledge, capturing your activity, productivity, and history.
We provide analysis-as-a-service to capture and interpret the pulse of your organisation through our API-first platform, either locally or on the cloud.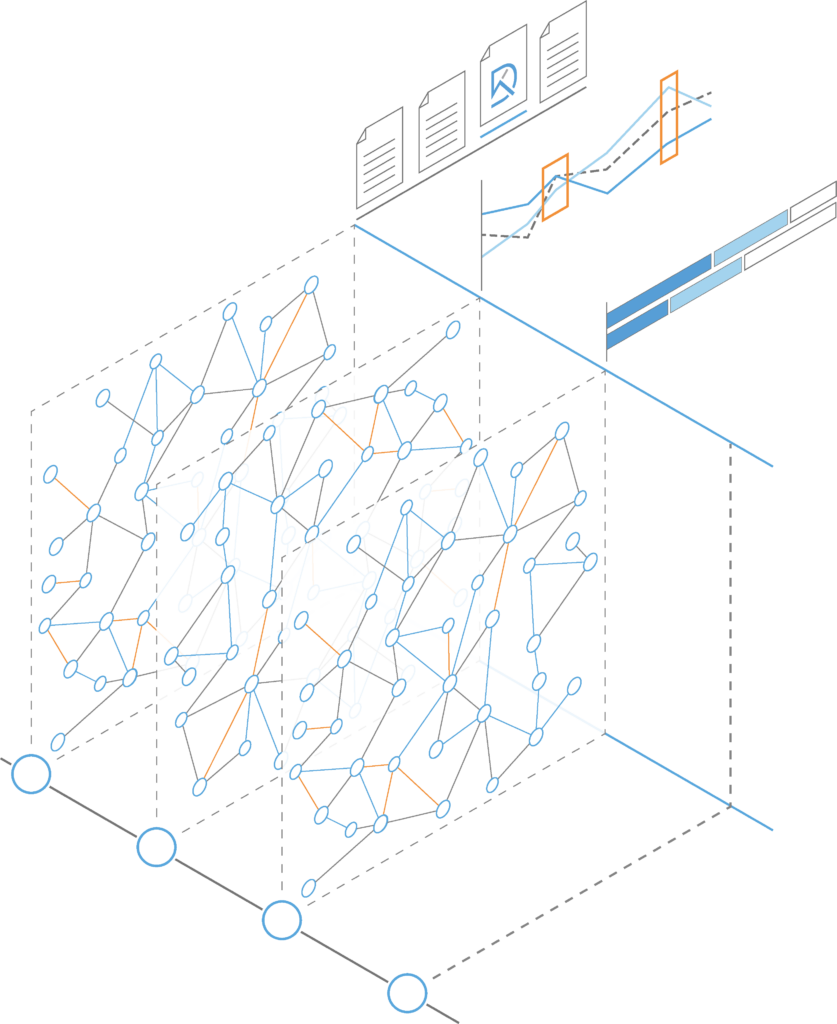 Integrate with your workflow.
Industry-standard API integration interfaces directly with your systems and databases.
Integration with major vendors embeds our tools directly within your existing workflow, powering up the tools and interfaces that you already know.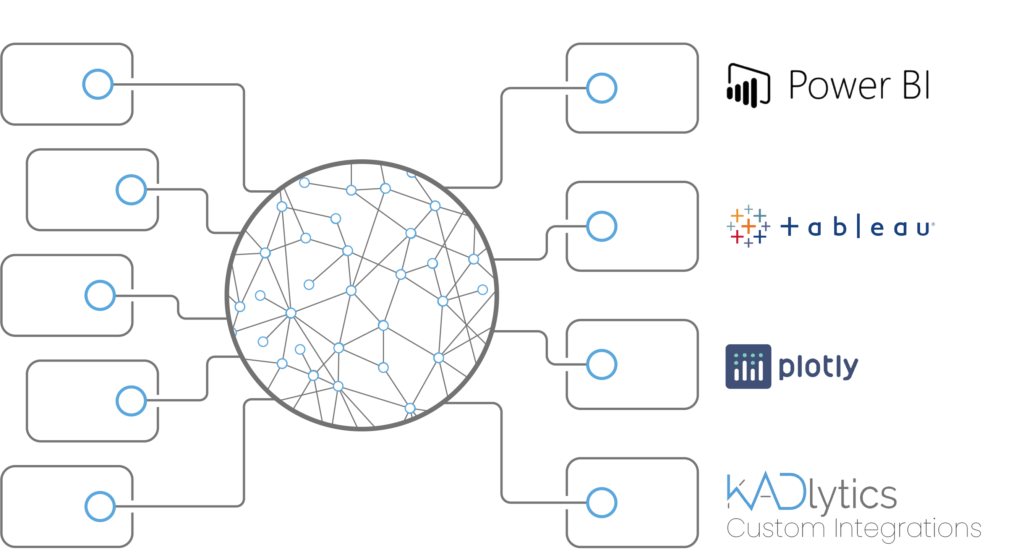 Your Data, Your Way.
Refactor the data we produce into dashboards that give you the information you need, in the formats that you need it. Create bespoke summaries for teams or individuals, monitor activity and patterns in real time, or output data into reports for daily review or monthly checks.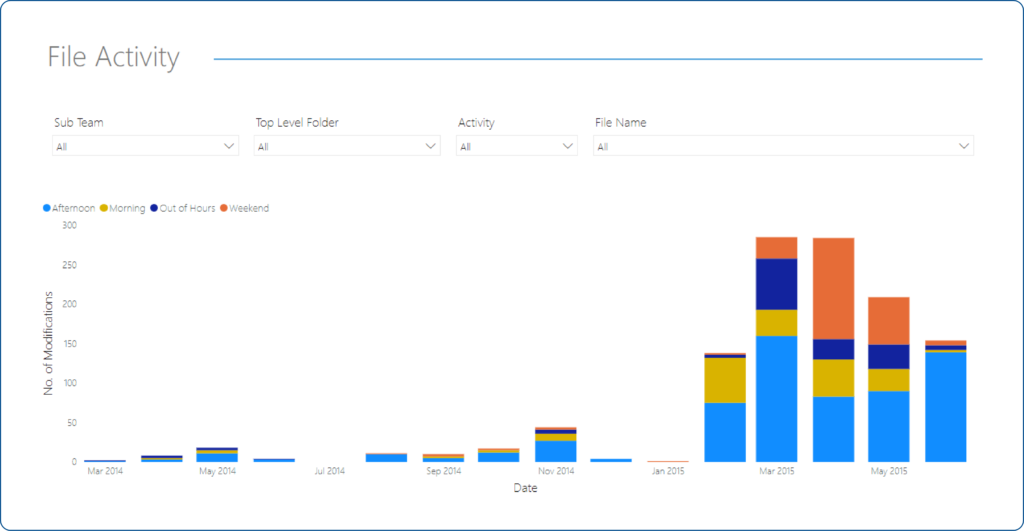 Activity
Monitor and understand the work of individuals and teams, through summaries and live tracking of their day-to-day work.
Make sure that their work aligns with their roles, and that they are deployed as effectively as they can be.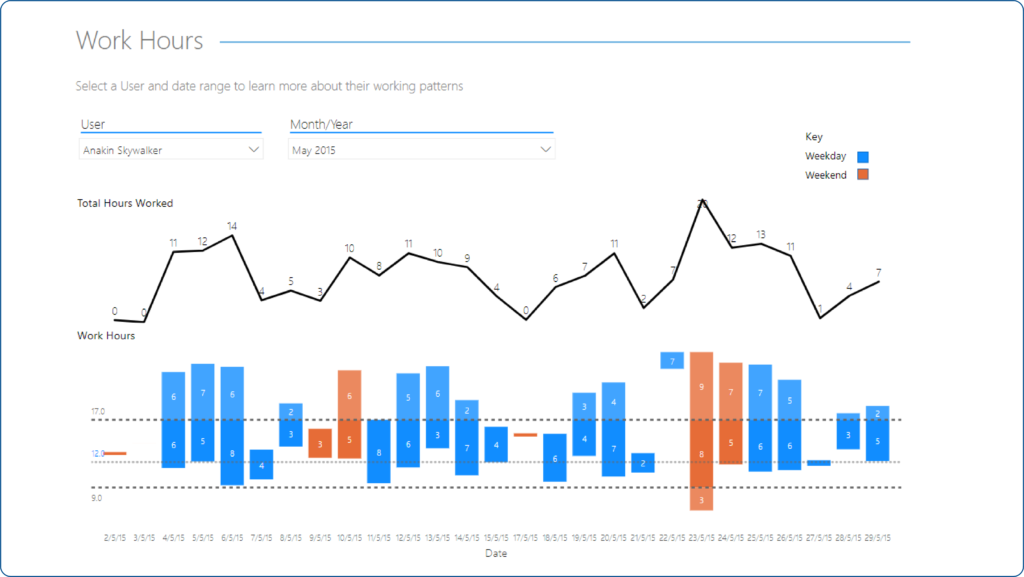 Work Patterns
Monitor the working patterns of individuals and teams over time.
Check for the warning signs of burnout or unhealthy practice, and make sure the right amount of resource is deployed to complete the task.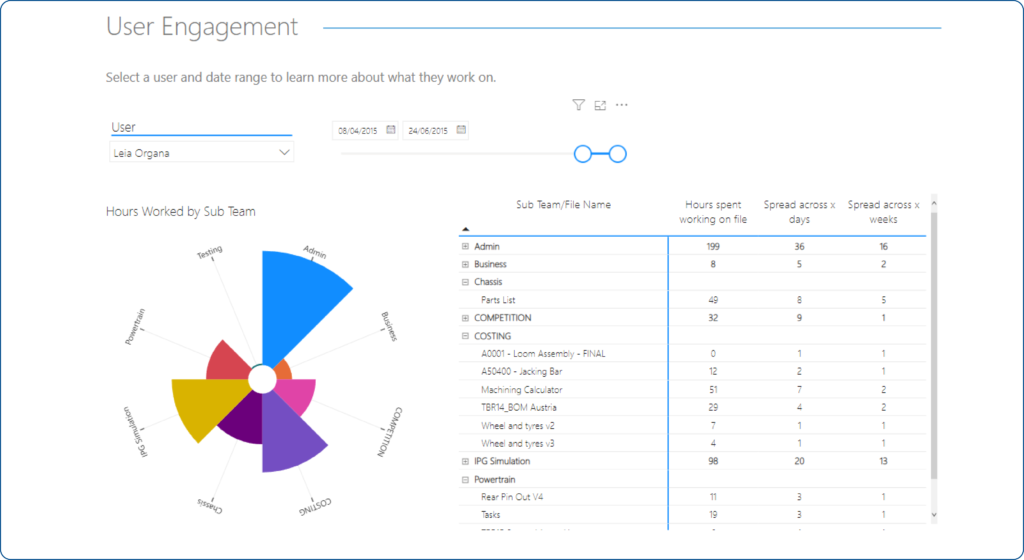 Engagement
Understand who's involved in what work and to what degree.
Check how much time is dedicated to different types of task and the split of effort needed to complete a role.
Check that people are able to spend their time to generate the most revenue, fulfil their roles, and focus on the right things.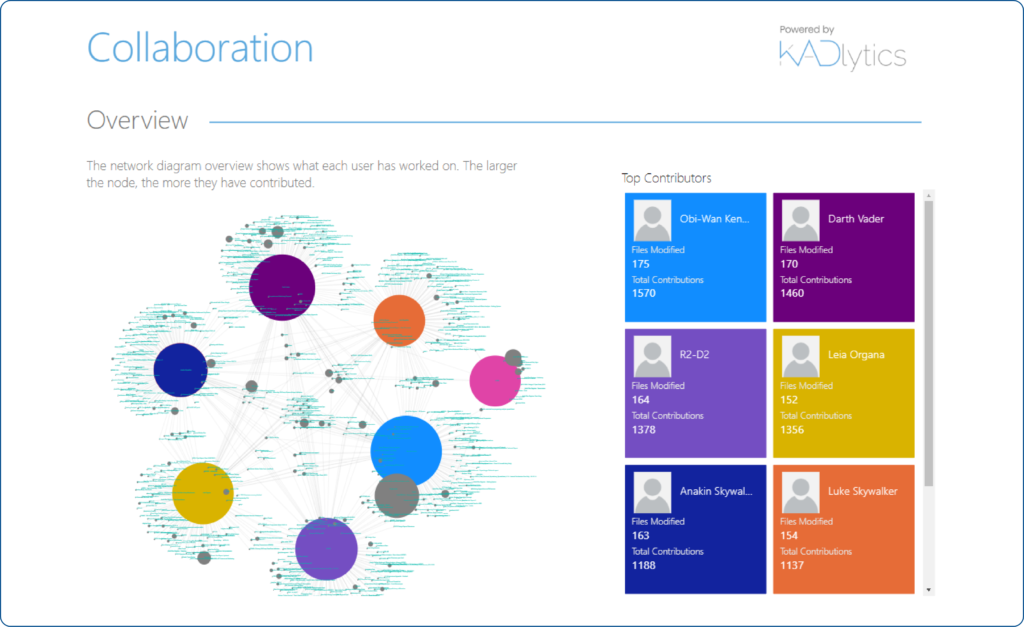 Collaboration
See who's working with who, and how both the official and informal internal structures of your projects join up.
Compare the activity of users and teams, making sure that the right people are deployed in the right place.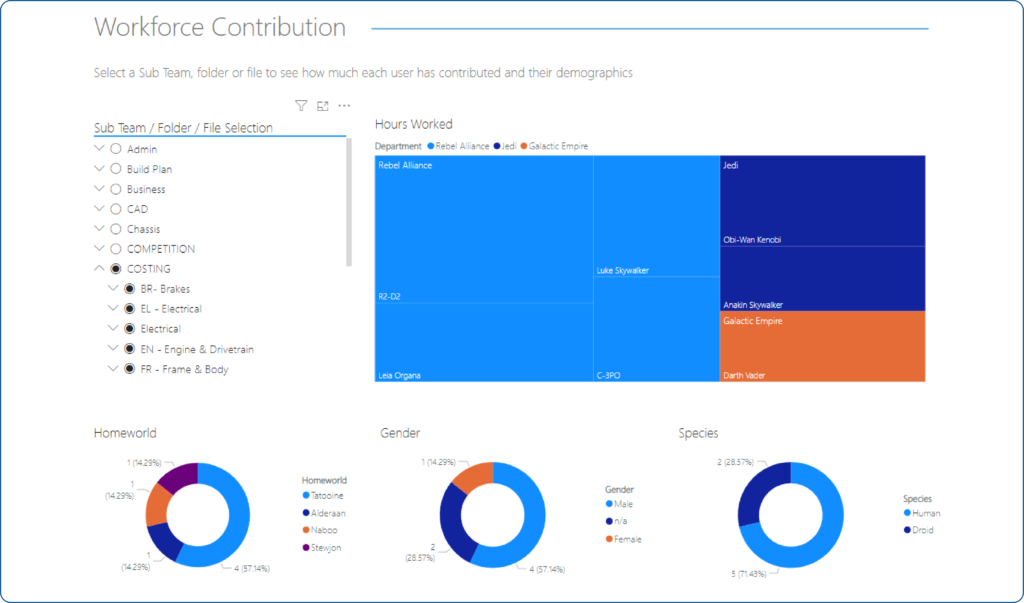 Workforce Composition
Make sure your teams are effective, diverse, and contain the right people at the right time.
Monitor the composition of your workforce for individual projects or over the whole company.
Break down your analysis into categories that matter for you, to maximise fairness and quality of output.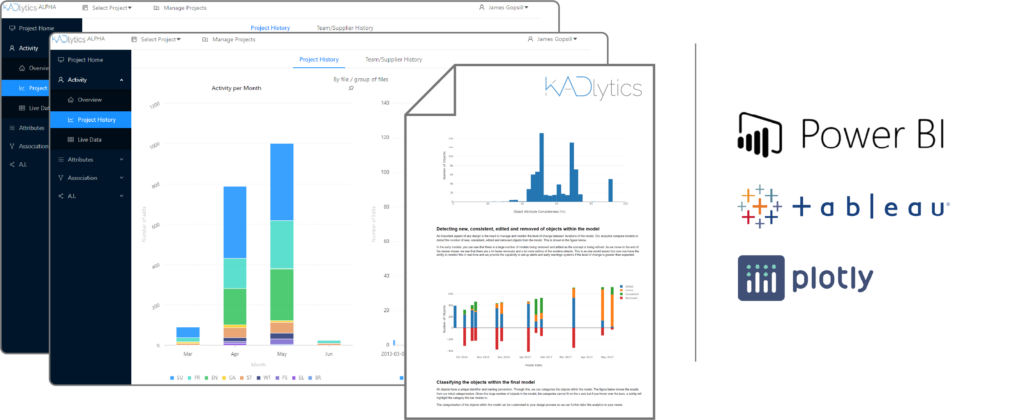 Explore your data
Industry-standard visualisation front-end puts you in control of your data, and empowers you to generate the data you need.
Integrate your visuals into your existing systems, choose from pre-packaged options, or co-create exactly what your system needs.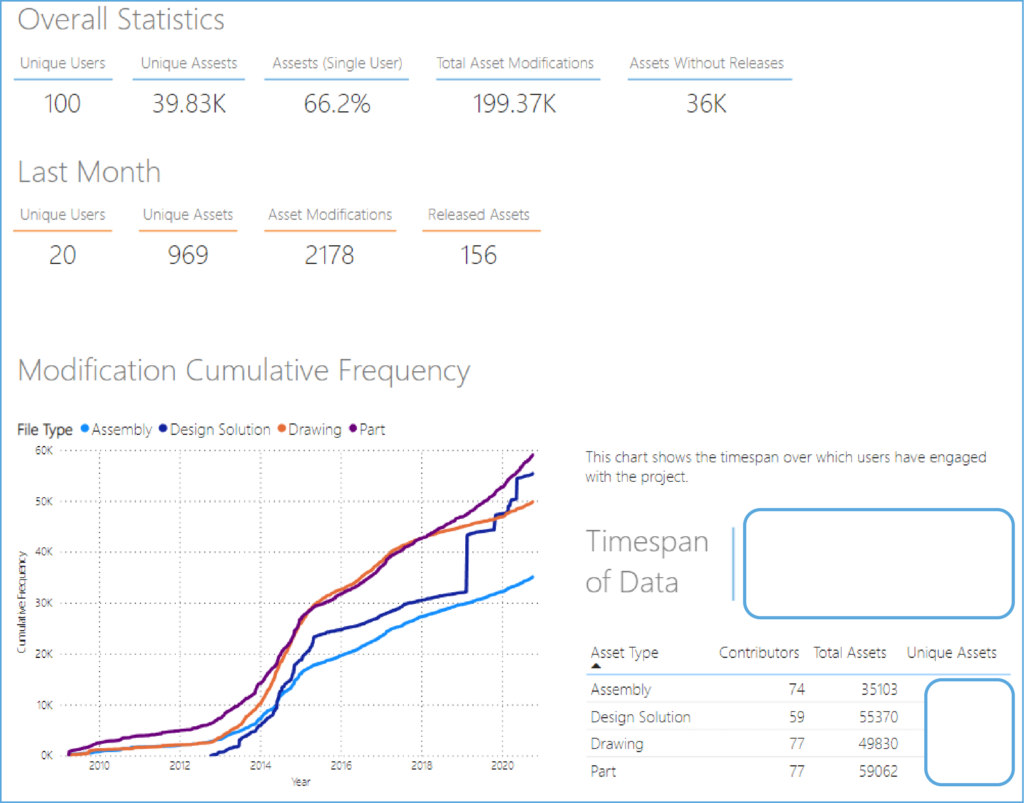 Workgraphs in Major Programmes
Large programmes of work can involve hundreds of thousands of assets, access by hundreds of users, over decades.
Our tools create a single source of truth that spans all project data platforms, with custom dashboards giving managers and team members the power to interrogate and navigate these complex structures and drive productivity.
Workgraphs in BIM: Automated management in large construction projects
Large construction projects require the concerted efforts of many organisations that are responsible for different aspects of the design.
Our tools have been used to automatically monitor activity across these organisations, people, and teams, providing managerial oversight and progress monitoring capability.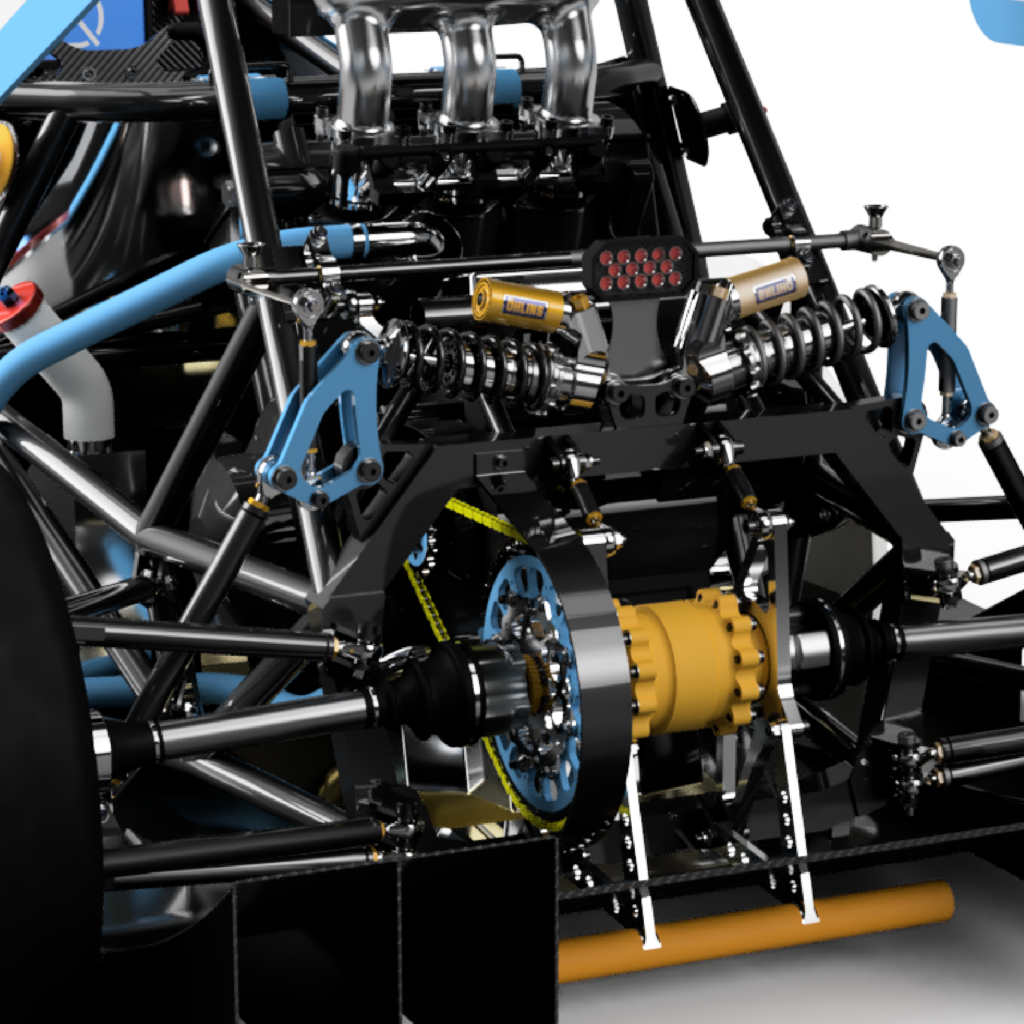 Workgraphs in NPD: Insights into technical dependencies
The technical architecture of complex systems is emergent and non-deterministic, evolving and growing as the development process continues.
Our tools can be seamlessly have been used to automatically capture, map, and track system dependencies, supporting better understanding and optimisation of system architectures and predicting the impact of change.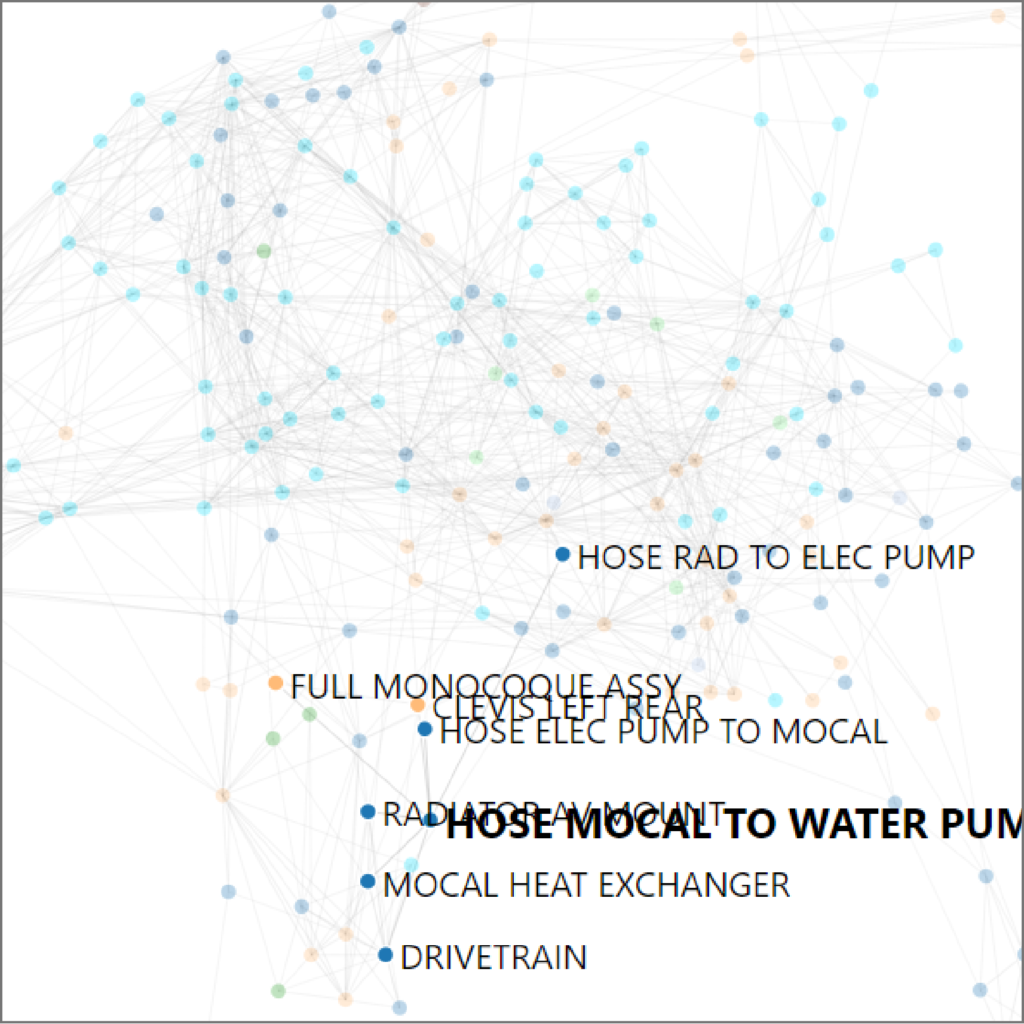 Workgraphs of Teams: Insights into dependencies and structures
The inter-relationships between systems and teams across projects and organisations can heavily impact project performance.
Our tools capture and map collaboration between teams and structural and team dependencies, allowing managers to better plan, monitor, and intervene to ensure that progress is maintained.